Many people spent most of 2020, and unfortunately some of 2021, in the same four walls of their home. It gave people lots of time to look around at what could be improved or how things could be done better.
Something that is coming up more and more as we move through renovations is a desire for smart storage solutions that negate the need for additional furniture, and in turn create more space in rooms.
An easy, but stylish way this is being achieved is through integrating appliances and storage into cabinetry. It means you don't have to have appliances on your bench top, additional storage furniture like shelves and cabinets in your living space, or shelving in your bathroom or shower. It can be used in any room really.
In the kitchen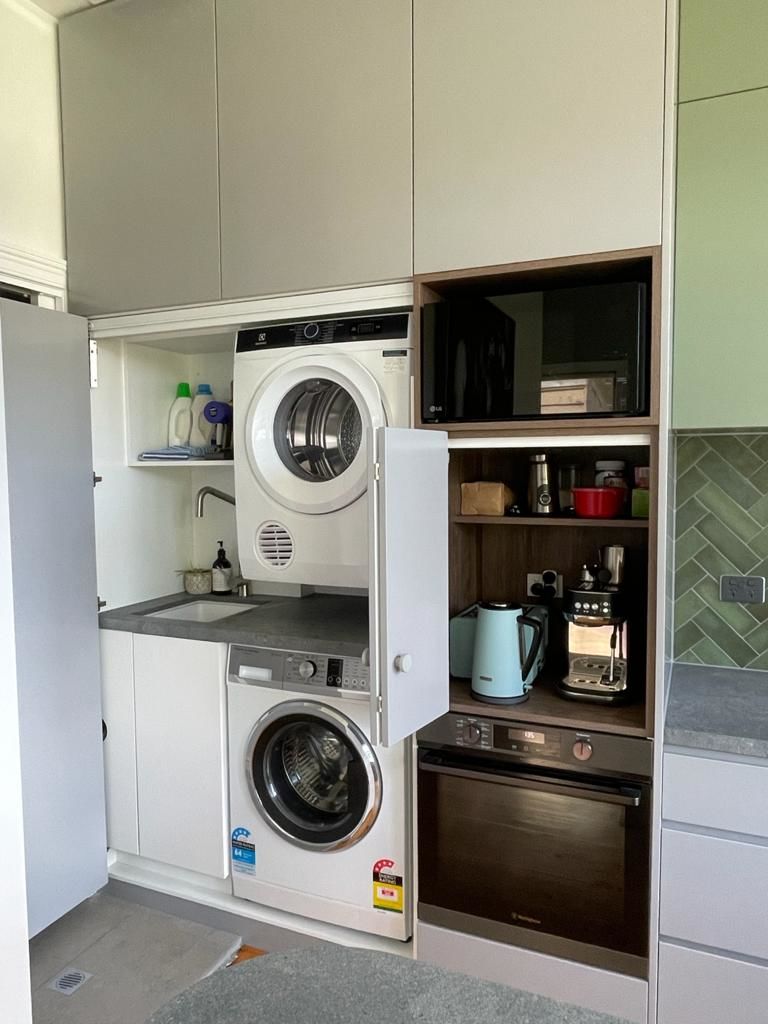 Seeing an oven integrated into kitchen cabinetry isn't really anything new, but what about including your microwave in there? Or if you really wanted to go lux, your coffee machine or wine rack? With clever planning you could even integrate a wine fridge into your island bench. These are some common things that create clutter on the bench top, but if you consider these options right at the design phase, there can be a solution.
Integrating items in the kitchen can also mean more precious storage space for all your kitchen items. Rangehoods traditionally sit above the stove top and can often be large and take up the space that would otherwise be used for more cabinets.
We have also been installing additional drawers built into the island kicker, rather than covering these with an plain piece of wood with nothing behind it. Something else that can be integrated into the island kicker is a vacuum or a robot vacuum, keeping cleaning items hidden from view and able to be easily used. Bulky items such as an air conditioner intake can also be built into the bottom of an island bench or integrated above the fridge to there isn't a bulky unit mounted on the wall.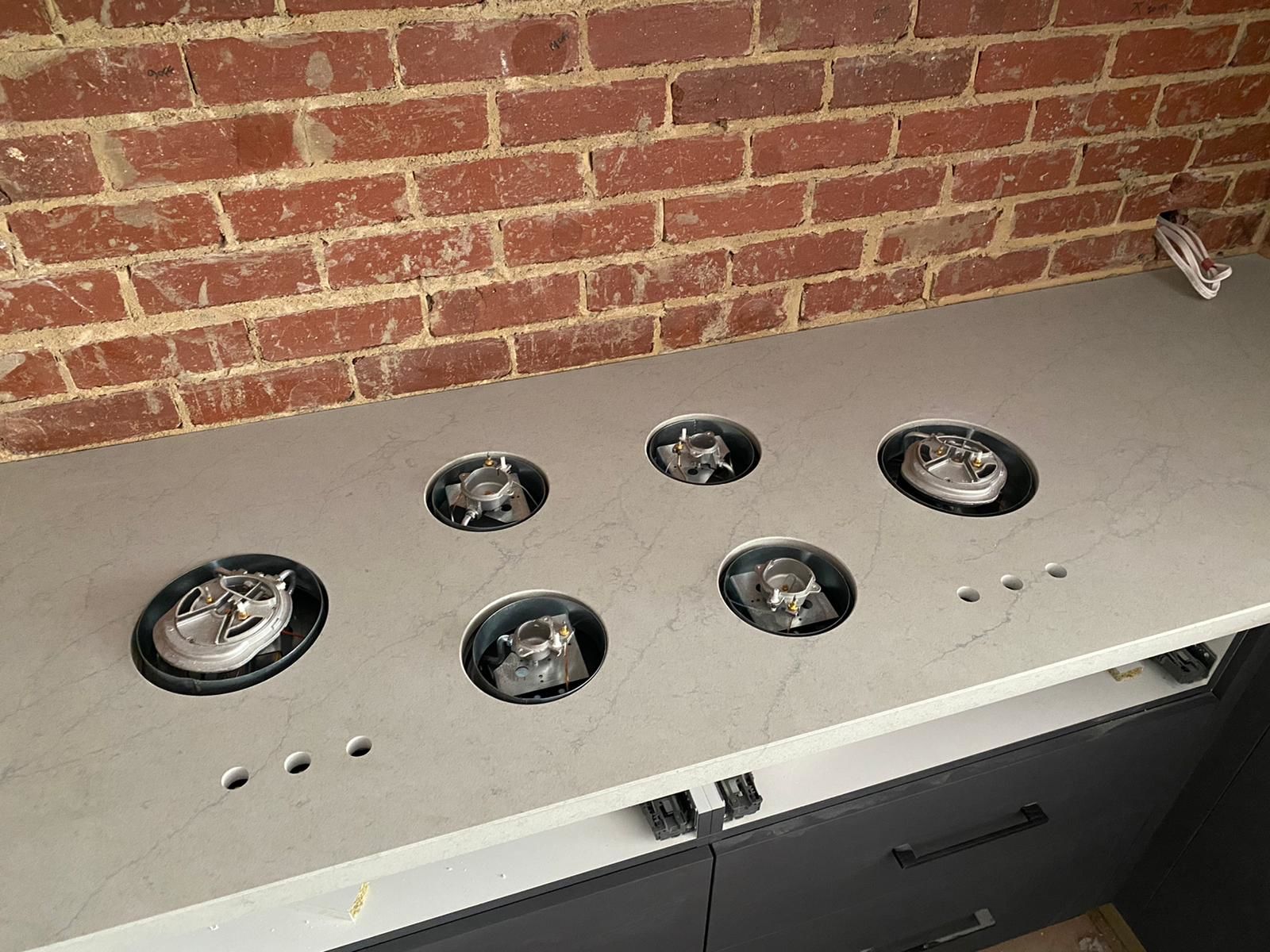 Integration can also be a really cool design element. Have you ever seen gas stove top burners integrated into a stone bench top? It is a really chic look for your kitchen that takes away the bulky look of the dark steel stove top. That is one of our favourites. Integrating your fridge or dishwasher into the kitchen cabinetry also really streamline your look.
If you're really stuck for space, a European-style laundry can also be integrated into the kitchen, hidden by the cabinetry, to allow for other uses of a traditional laundry space. Combination washer/dryer units are a great option here for smaller spaces.
In the lounge room
The lounge room is also a really great place to introduce some integrated shelving and cabinetry to avoid having to wrangle a flatpack bookshelf or tv cabinet. One of our favourite looks is a wall-mounted TV, with the cables and accompanying media accessories hidden neatly behind some cabinetry. Installing a TV these in a niche, or recessed space, so that it is flush with the wall also achieve a really nice streamlined look.
Having any speakers installed in the ceiling also means reducing clutter on shelves. We've even been installing some speakers that can be plastered over so you can't see them at all. We have also been putting a lot of entertainment units, such as Apple TV, in the kitchen and running a receiver so the remote still works to the top of the TV. The receiver is the size of a finger nail, barely noticeable. Design and technology elements are always changing!
Shelving can also be integrated either side of a wall mounted TV for books, decorative items, or anything else you like to have in your lounge room.
In the bathroom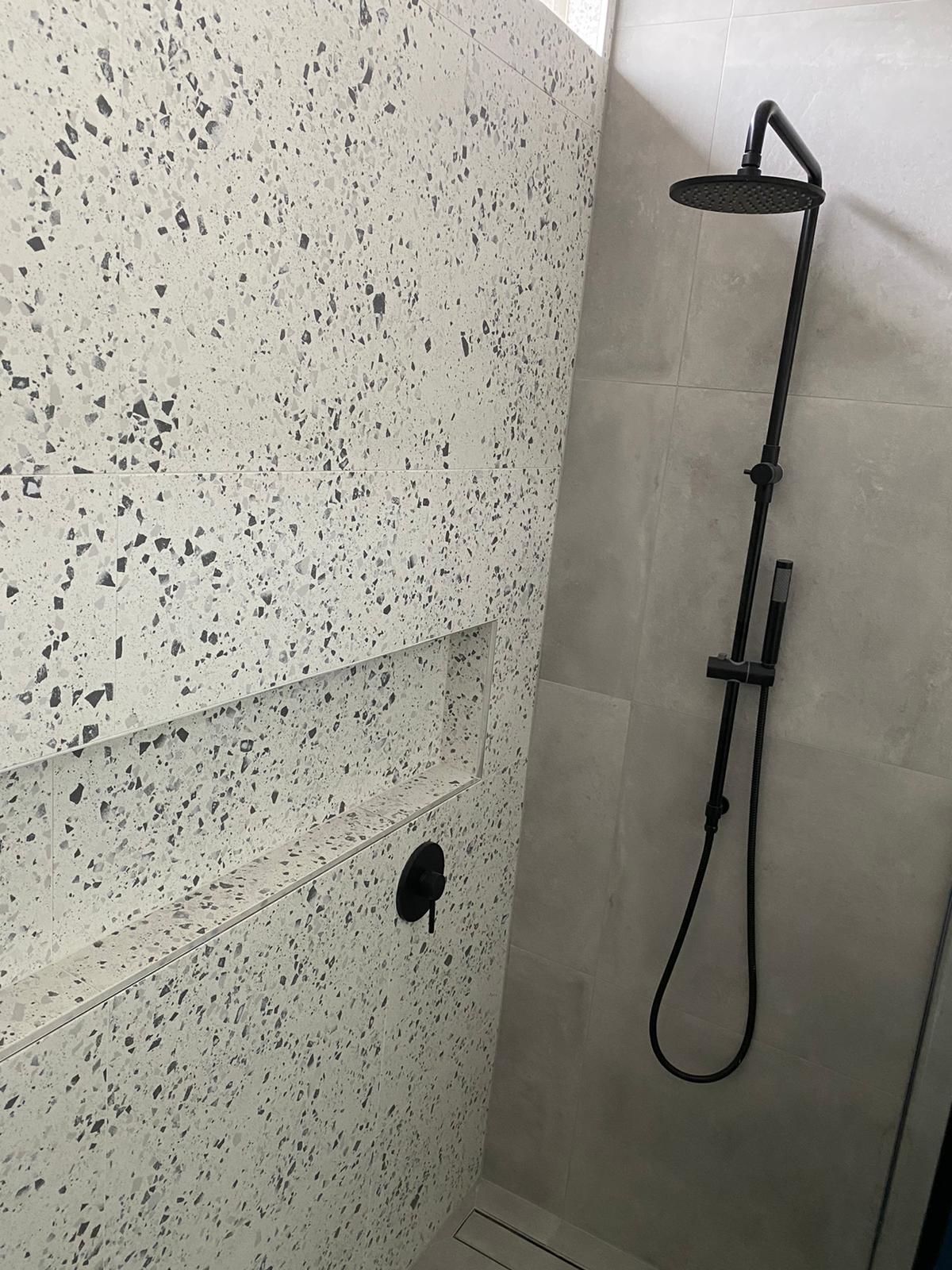 Bathroom storage is always a tricky one, apart from a vanity there aren't many options for additional storage. One other option that we see in lots of renovations we undertake is recessed mirror cabinets, which look great and are also functional.
Unfortunately the world is yet to see an amazingly designed shower caddy that doesn't deteriorate over time, and shelving in showers can mean sacrificing some precious space. Instead, why not consider some sunken shelving integrated into the shower tiles? A recessed niche is a great way to introduce some additional shower storage that won't need to be replaced due to deterioration.
Creative spaces
If you can fit some bench seating in your dining area, these are great space savers and can also double as storage spaces inside the seats.
If you are extending and adding another level on your house, under the stairs is a great place to incorporate some storage. It can be an awkward space, but with some shelving and hooks, it can be a great place to store brooms, cleaning items, bags, and so much more. We've even seen drawers being installed in the stairs themselves! We have also been installing laundries under stairs to make room for an ensuite or walk in robe. Seems like a pretty good trade off to us!